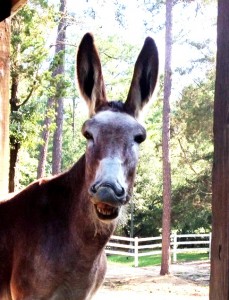 Lovie is a mammoth Jenny. Mammonths are the largest of the donkey types – equivalent to the draft type of horse. Lovie suffers from chronic laminitis with a history of founder. She was rehomed when the man who owned her could no longer provide the care she needed.
After a couple of years, her new home was lost due to financial hardship and she was surrendered to Whisper Ranch.
Lovie is now in a wonderful foster home where she is getting all the care she needs and deserves including specialized hoof care to keep her sound.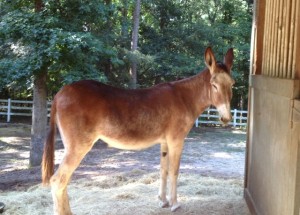 Thank you Roseanna Marble of Appling, GA!