Chickens

Refugee Chickens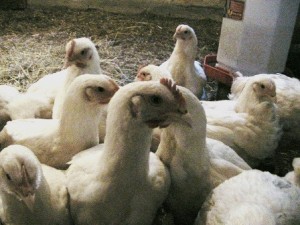 Rescued from factory farming. These lucky few were left behind when the trucks came to empty out the chicken houses and take them to slaughter.
These birds are hatched and raised inside buildings, never seeing the light of day, or an adult chicken to learn from. They are bred to grow big, very fast, they cannot fly and cannot roost because of their body mass. Many of they have leg and feet deformities. They are only 6 weeks old when they are taken to slaughter. The chickens you buy in the grocery store are these 6 week old babies.
We put them in a safe an secure environment until they get used to things we take for granted, like sunshine and fresh air! Once they are acclimated, they are allowed to free-range. They repay us with some huge and awesome eggs!
---
Dogs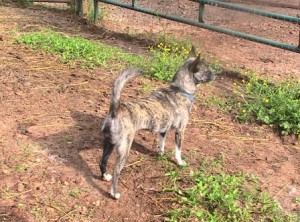 Gracie
This little girl was a shelter dog who was 2 days away from her time running out and she was scheduled for euthanasia. Through a series of miracles, we not only learned about her, but were able to rescue her….just in time.
No one wanted her because vets tell us she has severe heart worms, but she has never shown not even the slightest of symptoms.
She is playful and loving. We pray she will live a long and healthy life.
~~~~~~~~~~~~~~~~~~~~~~~~~~~~~~~~~~~~~~~~~~~~~~~~~~~~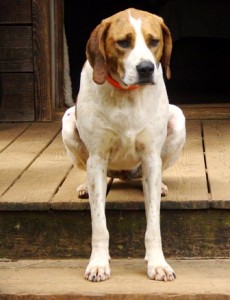 Addie Mae
Addie was a shelter dog, but the shelter was closed down. She was one of the last two left to be "disposed of". She was adopted, then abandoned.
As you can imagine she is terribly insecure, but very sweet. Since she has been at Whisper Ranch she has become more confident and helps the other dogs patrol and protect.
No more cages for Miss Addie Mae, no more betrayals. She is loved and wanted here.
~~~~~~~~~~~~~~~~~~~~~~~~~~~~~~~~~~~~~~~~~~~~~~~~~~~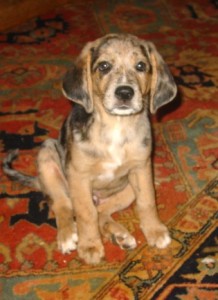 Harley
Barely weaned, Harley was found abandoned and alone on the side of the highway in the middle of nowhere. He lives at our hub location where he has grown into a handsome big dog who guards all the other rescues
---
Goat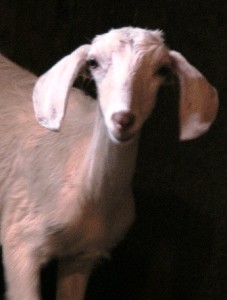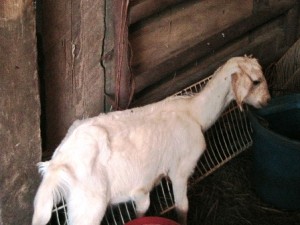 Bella
This little girl was found in someone's yard, hungry, skinny and scared! We are an equine rescue, not a goat rescue….
"I can learn to whinny…" she told us…LOL!
She had nowhere else to go…so what could we do? Could you turn down that sweet face? We couldn't either!
Bella now has a new forever home with other goats in a small local petting zoo where she is spoiled rotten by children (and adults!)
Thank you to Jim Carbello for making this possible!
---
Save
Save
Save
Save
Save
Save